Residential Dumpster Service is the premier cleanup service in Independence, and we're here to provide you with the effective solutions you need to get your construction site cleaned up in no time. We offer post-construction cleaning services to residential and commercial clients alike, so whether you just built an addition onto your office building or renovated a few rooms in your house, you'll be able to count on our experts for efficiency and fair pricing. With our junk hauling expertise and affordable dumpster rental rates, you'll receive the most satisfactory results possible. So if a recent project has left your property littered with concrete debris, excess lumber, or old drywall, call our experts to get your construction site cleaned up today!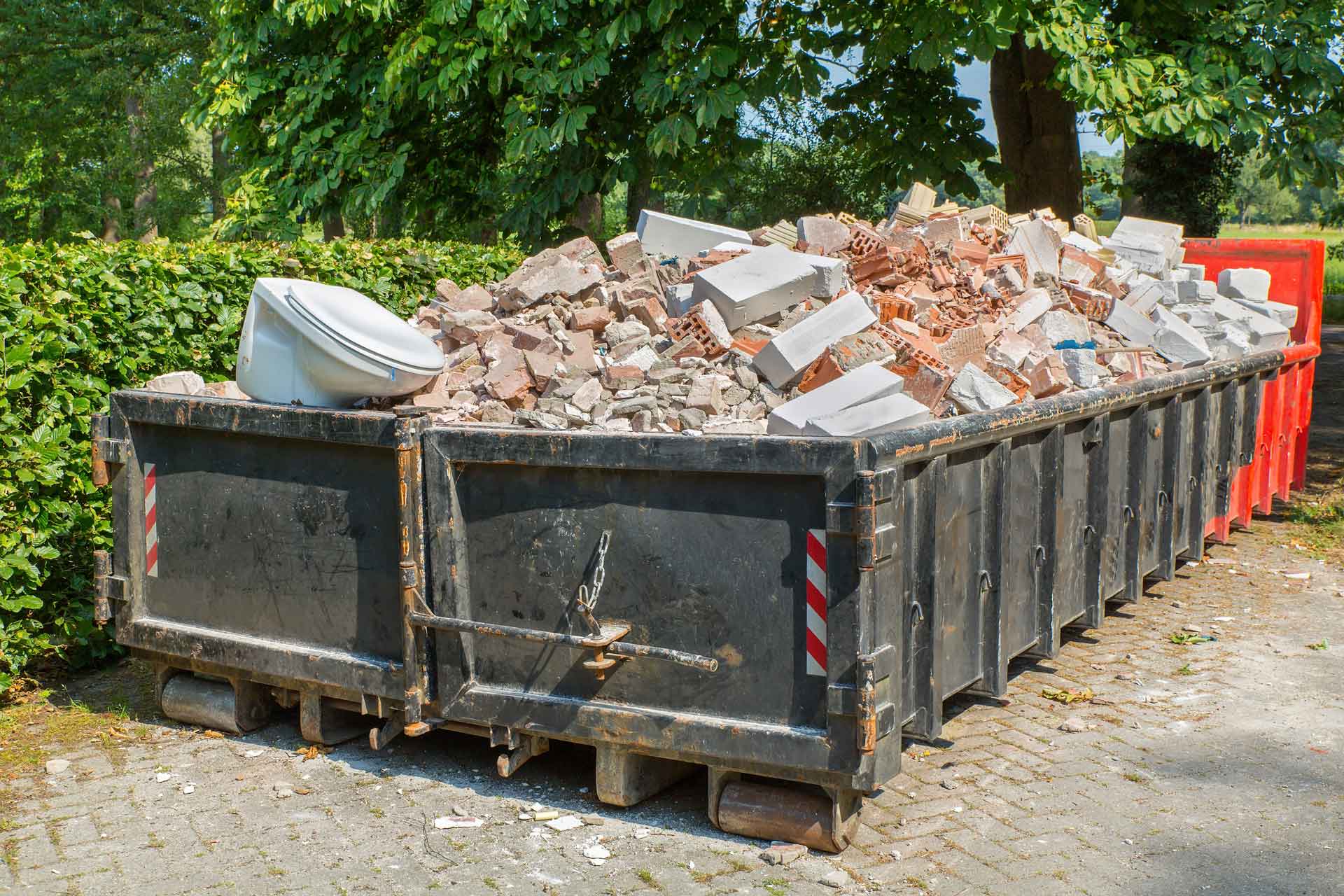 At Residential Dumpster Service, we've been cleaning construction sites since 2006, which means we have over six years of experience hauling away heavy materials with the help of our sturdy dumpsters. Our post-construction cleaning team will work diligently to make certain that all of the excess material is taken away with zero hassle, and with our convenient dumpsters ranging in size from 15-yard models to 25-yard options, we have plenty of space for all of your construction site debris. In fact, we strive to provide next-day service for all of our customers. In many cases, we can even provide same-day construction site cleanup. We're here to make sure you won't have to wait around to get the cleanup service you need. If you want to get your construction zone clean, Residential Dumpster Service is your no-nonsense solution.
We're available for cleaning construction sites that have any of the following materials:
Concrete debris (cannot be mixed with other materials in dumpster)
Excess drywall
Lumber scraps
Unwanted appliances
Shingles and other roofing materials (ask about recycling!)
Brick, stone, and other masonry (cannot be mixed with other materials in dumpster)
Dirt (cannot be mixed with other materials in dumpster)
Plumbing, wiring, and other fixtures
And more
When it comes to post-construction cleaning, Residential Dumpster Service is your answer for affordable rates and convenient service. We'll work with you to settle on an appointment that best fits your schedule, and we'll arrive right on time to deliver your dumpster. Providing you with some of the most reliable construction cleaning services in Independence, our experts are here to help get your property clean. And don't forget, we recycle as much of your unwanted materials as possible (including wood and shingles), so we can even help you go green with your construction cleanup. If you're ready to schedule an appointment or receive a free estimate, contact us today!